How Going Green Can Help Your House Sell Faster
Posted by Zachary Pitts on Thursday, May 10, 2018 at 12:45 PM
By Zachary Pitts / May 10, 2018
Comment
When it comes to real estate, "going green" is an investment in the future. The benefits to potential buyers are many and having money-saving, energy-efficient upgrades in your home can mean the difference between selling quickly or lingering on the market.

In fact, a study by the National Association of Home Builders (NAHB) found that 90 percent of homebuyers take energy efficiency into account when shopping for a home.

RE/MAX created a list of advantages a green home offers buyers and some environmental upgrades you should consider before you sell.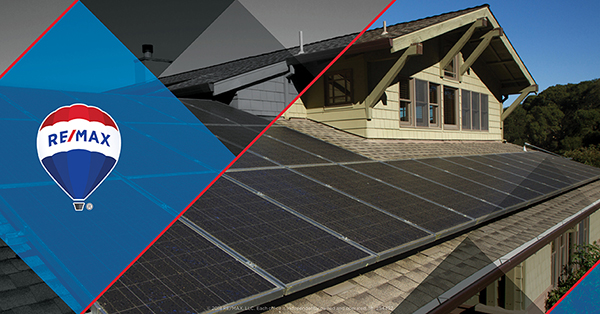 Eco-friendly appliances, such as Energy Star units, can save homeowners hundreds of dollars annually and even more over the long haul. Having a well-insulated home may not rank as high on your list as a finished basement, but it may be a big money saver that buyers consider and is a feature worth highlighting.
Natural and chemical allergies are serious issues for millions of people. Greening up your home with pollen screens on the windows or low-VOC (volatile organic compound) paint could help seal the deal with buyers affected by such issues.
QUICK, LOW-COST, ECO-FRIENDLY HOME UPGRADES TO CONSIDER:
Energy-efficient appliances can set your house apart from comparable homes for sale. It isn't necessary to replace every appliance. Start with the refrigerator, for example, and shop for an energy-efficient model on sale.
Make the switch to LED lights. Yes, the bulbs are more expensive, but they use 75 percent less energy and last 50 times longer than incandescent bulbs. When potential buyers know they won't have to replace any bulbs for the next decade, your home may grab their attention.
Caulking windows is a simple and inexpensive way to keep the cool air in and the hot air out, depending on the season. This simple step saves on energy costs and should be noted to prospective buyers.
If you're planning to remodel a bathroom or kitchen prior to selling, go with low-flow fixtures, which can reduce water usage by as much as 50 percent and without cutting water pressure. If you have a yard that needs upgrading, consider "xeriscaping" with features like gravel or native plants that require less water. Where local laws allow, adding an attractive rain barrel to collect rain water can help save on water bills and impress a buyer who is looking for green features.
Thinking of selling? Contact me and ask about other green ways you can get your home market-ready.