The skills of more than 115,000 sales associates in over 100 countries and territories have made RE/MAX the global leader in residential real estate transactions sides.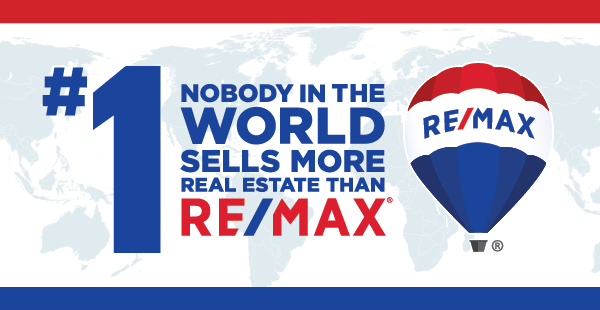 To be named the best in the world, professional athletes put in years of hard work, preparation and dedication to set themselves apart from the rest – wait – that sounds an awful lot like our network of real estate professionals!

As our bold new graphic proclaims, Nobody in the World Sells More Real Estate Than RE/MAX. Nobody IN THE WORLD. That means helping buyers and sellers achieve their dreams all around the globe. It means winning on the world stage – not just a national one. So what does it take to be number one?
1. Recognize And Develop Talent
Great things happen when you combine the industry's most productive agents, a universally known brand name, an array of competitive advantages and a culture that attracts professionals who value customer service and big results. To be the best, you have to attract the best!
2. Work Hard And Keep At It
RE/MAX didn't reach the summit overnight. There's been 45 years of growing and nurturing the skills of sales associates, who in turn have done incredible work for their clients. Nothing has come easily, but going all-in is part of the RE/MAX culture. It's how you become the VIP.
3. Coach And Help Others
RE/MAX has a stated mission of "achieving our goals by helping others achieve theirs. Everybody wins." Raw talent needs infrastructure, equipment and facilities – and the quality of the support network depends very much on the mindset driving it forward.
...