Let's face it: the world is a busy place and it seems to get busier with every passing year. Many of us feel like we increasingly have to do more with less time. Fortunately, there are some great apps out there that can sensibly bring more order to your life. From managing projects to saving articles to read later, here are five apps that can help you become more organized in the coming year.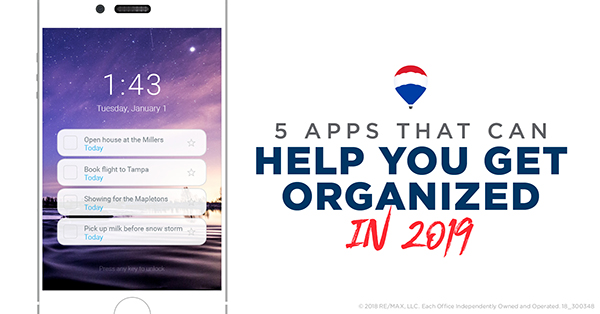 Wunderlist is an easy way to get stuff done. Whether you're planning a holiday, sharing a shopping list with a partner or managing multiple work projects, Wunderlist is there to help you tick off all your personal and professional to-dos. Share your lists and work collaboratively on projects with your colleagues, friends and family. Thanks to Wunderlist Pro, teamwork has never been easier.
Finding a great note-taking app is like finding the perfect pair of jeans. They're hard to come across, but once you do, you'll always stick with them. The same goes for the best smartphone apps. Some people might still prefer the old, foolproof method of taking notes with pen and paper, but this is the mobile era, and having one good note-taking app on your phone can save you constant hassle. Evernote helps you capture and prioritize ideas, projects, and to-do lists, so nothing falls through the cracks.
Remember The Milk is the smart to-do app for busy...